OUR PROMISE: CLEAN & SAFE DINING EXPERIENCE

The health and safety of our guests and team members has always been our first priority. While our dining room has limited seating at the moment, we took great care in ensuring our restaurant is clean and safe. We also continue serving you with our Take-out offerings. As we welcome you back into our dining rooms, we remain committed to this promise. 

 
Rootz Hill's Grillhouse is an open-kitchen concept restaurant where diners have full view of chefs grilling mouth-watering steaks on a 3 tiered robata grill or watch the flames dance as the pizza bakes in the copper tiled pizza oven. The dining area has a rich and cozy ambience, welcoming everyone to pleasurable dining experience. 

View our complete menu here. 

 
Current Specials + Packages
Our FeaturesLittle things make us best in town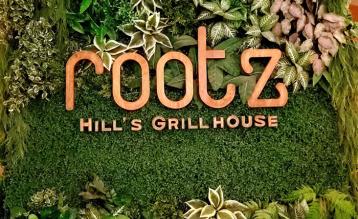 SERVING WITH PRIDE
At ROOTZ, we take pride in our culinary experience and expertise, which is evident in every bite. We are thankful to the great support our guests have shown us over the years. We will continue to make us all proud.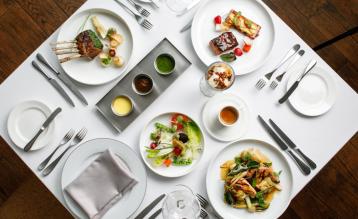 SERVING WITH CARE
Our guests have always expressed their appreciation in the way we "care". Our entire team on the floor and kitchen practice superb hospitality. We are committed to your safety and excellent experience.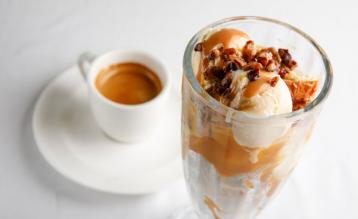 SERVING WITH LOVE
We love what we do. We take our guests through a culinary experience otherwise not found in Guam. From how we greet you to preparing your steak, we want to show our love for fine dining experience.
Highly RecommendedOur guests love us...



THE HIGHEST QUALITY...
I've never received that kind of high quality service before. The staff are very attentive but what surprised me the most was the food. Chef Dennis did an excellent job. Presentation was spot on and made for great instagram posts. The portions are deceiving - they look small but are so rich in flavor. The amount is just right. My favorite was the desert - I believe it was an ice cream with an expresso shot. I would visit for that ice cream alone, haha! Looking forward for my next opportunity to dine in.

- Andrea M, Mariana Islands -TripAdvisor

ATMOSPHERE WAS PERFECT...
Food waaaay better than we expected. And of course the Petalo did its job. Special thanks to Red and Mr. Ed for checking up on us and making the evening special. We are definitely coming back for more tomahawk!

- Pacific Island Travels

SUNDAY BRUNCH BUFFET ROCKS...
This place is among the best for Sunday brunch buffet in Guam. From pho to sushi to meats and seafood grilled to order, Rootz does not disappoint. When we went, we could select lamb chops, prawns, ribeye and chicken. They also had Alaska king crab legs and stone crab claws.

 - IMB, Maryland, USA - TripAdvisor